BLOG POST WRITTEN BY IGNACIO PERINAT AND LAUREN MCAULEY
The 8th of August, a long-awaited day for all of us at the Spanish Chamber of Commerce in the UK. Our very own Croqueta Tour was back for its second edition, and we could not hide our excitement when we gathered in Soho for a midday start to our gastronomic journey.
The Chamber is fortunate to count some of the finest Spanish restaurants in London among the Members of our institution. As both a token of our appreciation and an opportunity to enjoy a classic Spanish dish, last year, the Chamber decided to launch the annual Croqueta Tour: a day-long expedition across London to taste the most mouth-watering croquetas in town.
For those unfamiliar with the origin of the term 'croqueta', it comes (to the disappointment of many Spaniards) from the French word 'croquette', which is a diminutive of the onomatopoeia 'croq', in reference to the food's characteristic crispiness. Despite the linguistic origin of the word, it is common knowledge that the Spanish (as with most things) make croquetas better. Don't just take our word for it, though. All the restaurants we visited are excellent representatives of Spanish cuisine, so do not hesitate to visit each and every one of them for an authentic croquetas experience.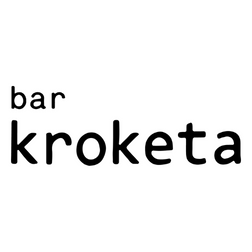 RESTAURANT 1: BAR KROKETA
The clock strikes twelve and the Chamber team gathers in Bar Kroketa in the heart of Soho. This bar has a warm and welcoming atmosphere and an interior that reminded us of being back in Spain.
The establishment aims to bring Spanish tapas culture to London, which can be immediately observed in the flavours of the croquetas; Iberian ham, mushroom, prawn and sobrasada, all prepared in their open kitchen. The croquetas of this first stop did not disappoint, and certainly set a very high bar (pun intended).
RESTAURANT 2: IBÉRICA MARYLEBONE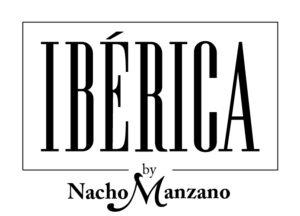 After a brisk walk through the cobbled Westminster streets, we reached our second stop of the tour: the Ibérica restaurant in Marylebone. Under the guidance of Michelin-starred Chef Director Nacho Manzano, this restaurant has rapidly garnered a reputation as one of the finest Spanish eateries in the city. The elegant interior, designed by award-winning Spanish architect Lázaro Rosa Violán, includes stunning Andalusian tiles and glass hanging lanterns.
We were warmly welcomed by the restaurant staff and immediately served some traditional ham croquetas, cooked and flavoured to perfection, washed down with a selection of Spanish wines and beers. The elegance of the restaurant and the taste of its food lend Ibérica Marylebone a strong sense of authenticity and make it an excellent choice for a Spanish-inspired meal.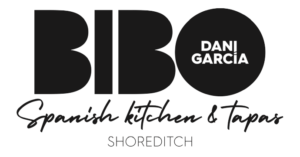 RESTAURANT 3: BIBO SHOREDITCH
It was then time to hop onto the tube and travel across London to BiBo Shoreditch, a stylish restaurant located in the Mondrian hotel that prides itself on bringing its distinct Andalusian style of cooking to London.
There, we indulged in two types of croqueta, a smooth and rich mushroom and a classic jamón, made slightly differently with a simple béchamel filling with a portion of jamón on the top; a novel take on a variation that has been done so often before. The mushroom flavour also was a delight, with a flavour that packed a punch without being overpowering.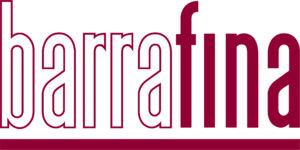 RESTAURANT 4: BARRAFINA COAL DROPS YARD
Another short walk later and we had arrived at Barrafina, one of five restaurants across the city, this one being in the newly-developed Coal Drops Yard in King's Cross.
With an open kitchen and relaxed bar-top seating, the vibe of this restaurant was immediately lively and energetic. We sat and watched the chefs at work, enjoying a crisp glass of pinot in the meantime. The croquetas here did not disappoint either; we thoroughly enjoyed the jamón flavour, and many of us were pleasantly surprised by the rich creaminess of the restaurant's signature blue cheese croqueta.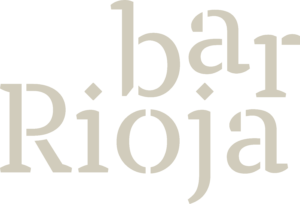 RESTAURANT 5: BAR RIOJA
None of us wanted this tour to come to an end, and the final restaurant of the day made the prospect of leaving all the more difficult.
Bar Rioja in King's Cross is a popular choice for both locals and tourists. Tucked away in a rustic style courtyard off a busy main street, this bar promises, and delivers, an intimate dining experience accompanied by an extensive wine list from the Rioja region.
The croquetas were on point, and their classic ham and cheese flavour was served with a twist; grated manchego on top, a welcome addition for all the cheese lovers in the room, which was only improved by the delicious rioja they were paired with.
With a full stomach and a smile on our faces, we sadly had to draw the Croqueta Tour to a close until next year. The Chamber team thoroughly enjoyed this gastronomic experience and made us especially proud of our Members who so warmly welcomed us into their restaurants. It is safe to say that each and every one of them is an excellent ambassador for Spanish cuisine in London and without them the city would feel less flavourful.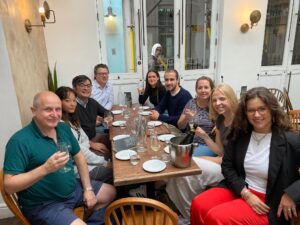 Watch the full video of our day here: https://rb.gy/nwogk