THE CHAMBER IS ITS MEMBERS
The main objective of the Spanish Chamber of Commerce in the United Kingdom is to strengthen the commercial relations between British and Spanish companies.
The Chamber offers its members a wide variety of services including access to its contact network and information regarding business opportunities in the UK and Spain.
We offer three categories of membership which are suited to different company's requirements. Association with the Chamber provides a series of general benefits for all members while there are exclusive advantages for each of the superior membership categories.
The categories of membership with the Spanish Chamber of Commerce in the UK are as follows:

This category is suitable for companies interested in expanding their contact network and enhancing their visibility in the British-Spanish business community in London.

This category is ideal for companies wishing to upgrade their membership and sample some of the benefits which come with the Patron membership.

This category is appropriate for large and multinational companies wishing to benefit from greater institutional visibility with their membership.
Member profile and logo displayed on the Chamber's website



Invitation to company events associated with the Chamber



Access to exclusive offers on the Chamber website via the private members area



The opportunity to publicise promotions, events or job vacancies via our various communication channels



Invitation to the Chamber's frequent networking events, the majority of which are free of charge: 3 tickets for Corporate Ordinary Members, 5 tickets for Benefactors and 10 for Patrons (subject to availability)



Discounts for all of the Chamber's services and publicity packages



Special announcement in the Chamber's newsletter, blog and social media channels to inform our contact network of new members.


Complementary use of our meeting room (5 hours annually for benefactors, 10 for patrons)


Priority for organising events in collaboration with the Chamber


1 x Complementary publicity in our fortnightly newsletter


2 x Complementary blog article published about your company upon becoming a member of the Chamber


Logo publicised in our newsletter and website, hyperlinked to the company's own website

Company name included in all of our marketing material (email signatures, corporate documents, photocalls and on menus at corporate events)

Placard with the company name displayed at the entrance of the Chamber's office building

Invitation to the Annual Patrons' Dinner at the Spanish Embassy

Priority when receiving invitations for events organised in collaboration with other institutions and Chambers of Commerce

Priority invitation to Forums (subject to availability)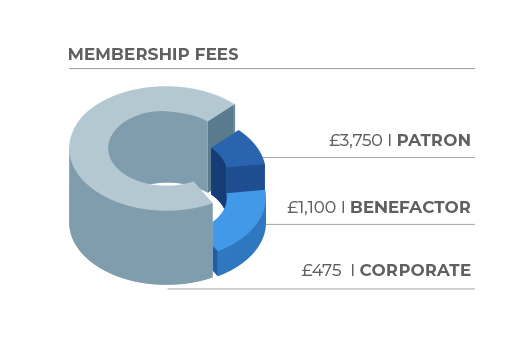 JAVIER PÉREZ-MANGLANO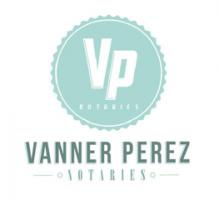 Being members of the Spanish Chamber of Commerce has helped our firm grow by giving us visibility among other members of the Chamber as well as other businesses and the public in general via their online directory. The Chamber offers excellent networking opportunities at events of a varied nature and their friendly and efficient team are excellent at establishing relevant connections between members. At Vanner Perez Notaries, we consider our membership of the Chamber to be of great benefit to our business
Javier Pérez-Manglano
Partner, Vanner Perez Notaries LLP
Luis Aguilera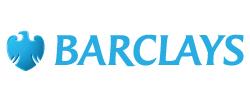 Throughout Barclays lengthy history as a member of the Chamber my colleagues and I have always been impressed by the energy and support that the Chamber team deliver as demonstrated in their ability and enthusiasm in joining people together through their deep and wide network of contacts in the business community, coupled with the high quality events they run regularly. A truly supportive business partner in every sense of the word
Luis Aguilera
Director, Barclays
Sunita Jalaf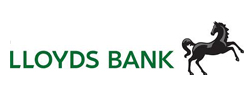 Since becoming a patron member of the Spanish Chamber, we have attended various networking events and have successfully connected with many of their members with whom we have formed strong business relationship.
The Spanish Chamber is a very professional, friendly and a welcoming team who always endeavour to give great service to their members
Sunita Jalaf
Business Manager, Lloyds Banking Group
Colin J. Stewart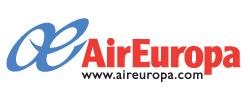 Strategic business partnerships are vital to any organisation entering a new market and back in 2009 when I was tasked with launching Air Europa into the world's most competitive marketplace it was clear that becoming a member of the Spanish Chamber of Commerce would be an important first step in helping to establish the right contacts within the right industries.  With the support of the Chamber's dedicated team over these past 8 years, I have been able to do this quickly, professionally and with confidence
Colin J. Stewart
Director, Air Europa
Aya Sueiro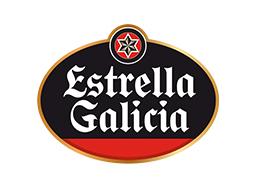 From the moment we decide to make the leap to the English market the Spanish Chamber has been one of the important sources of productive relationship building and business opportunities. It is a dynamic and close business partner, attending different requests not always easy for an overseas company, which has also been demonstrated through their wide contact network and knowledge of the UK market
Aya Sueiro
Export Manager, Hijos de Rivera
Jerusalen Gunning

As one of the leading Spanish Restaurant groups in London, membership of the Chamber of Commerce is essential for BOQUERIA. It is the meeting point for many of our corporate clients and a great way for us to keep in touch with them as well as to get to know new customers and suppliers.
We have participated in many events run by the Chamber such as the Elevator Pitch and Spanish Tapas Tour, and of course the Christmas Drinks which is always unmissable.
We are hugely grateful to the Spanish Chamber of Commerce for the opportunities they offer
Jerusalen Gunning
Marketing Manager, La Boquería
Celia Muñoz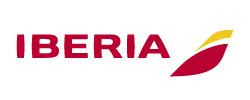 Being a member and Patron of the Spanish Chamber is very important to us. Iberia and the Chamber share a great goal of connecting the United Kingdom and Spain, and the rest of our destinations in Latin America and Africa.
The events run by the Chamber are very useful and give us an opportunity to network and connect with members and non-members alike from the Hispano-British business world
Celia Muñoz
Head of Sales Europe, Africa and Asia, Iberia