We are delighted to announce that LaLiga have officially become a Patron of the Spanish Chamber of Commerce in the United Kingdom.
As a longtime Benefactor, LaLiga joined our Executive Committee in 2021 and have been actively involved in the Chamber since the opening of the league's London office in 2019.
Quote from Keegan Pierce, International Development UK & Ireland for LaLiga:
"The United Kingdom is a strategic market for LaLiga. Football is deeply rooted in British and Spanish society and represents a unique vehicle for connecting with both cultures. Just like LaLiga UK, the Spanish Chamber of Commerce in the United Kingdom stands at the intersection between these two great countries and helps us to celebrate the strong ties that bind us, both on and off the pitch."
About LaLiga
Enjoyed by millions of fans in the UK and worldwide, LaLiga is a leader in the leisure and entertainment sector.
As an organisation, LaLiga is a private sports association, composed of the 20 clubs and public limited sports companies of LaLiga Santander, plus the 22 of LaLiga SmartBank, responsible for organising professional football competitions in Spain.
LaLiga is currently the football competition with the most social media followers worldwide, with over 165 million across 17 platforms in 20 different languages. Headquartered in Madrid, LaLiga is physically present in 40+ countries through its 11 international offices and 45 delegates. According to the latest available figures, LaLiga and its clubs/SAD are responsible for nearly 1.4% of Spain's total GDP and generate more than 185,000 jobs, as well as €4.1bn in Spanish tax revenues.
From its London office, LaLiga seeks to reinforce the bonds between Britain, Ireland and Spain through a number of projects, including sporting initiatives such as LaLiga Camps UK as well as its association with North London community organisation Bloomsbury Football; its own 24/7 channel, LaLigaTV, available via Amazon Prime Video and featuring all top-flight matches; and various B2B/B2C events in hospitality venues across the UK, celebrating the very best of Spanish fútbol.
Through its Boost LaLiga project (LaLiga Impulso) in partnership with CVC Capital Partners, LaLiga is ensuring the sustainable growth of the professional football industry in Spain by allocating nearly €2bn in funds for clubs to invest in infrastructure, technological development, human capital and global expansion, among other strategic areas.
LaLiga is the official commercial agency of the newly formed Finetwork Liga F, the first fully professional women's football division in Spain, and in 2021 it launched its own B2B technological services subsidiary, LaLiga Tech, powering the growth of sport-entertainment organisations across the industry.
A global, innovative and socially responsible body, LaLiga carries out its social work through its Foundation is proudly the world's first professional football competition to establish a league for intellectually challenged footballers, LaLiga Genuine Santander.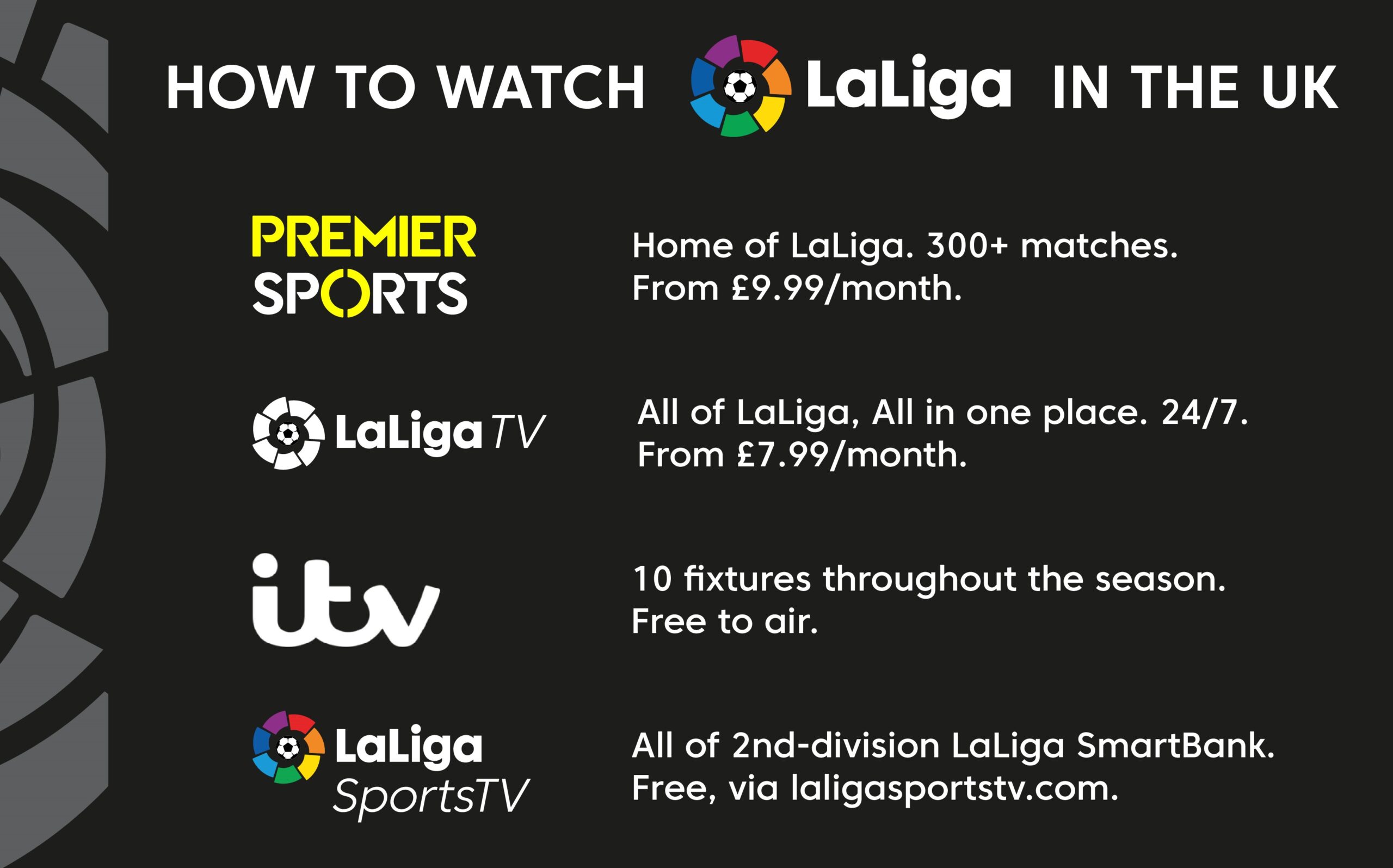 The contact details of LaLiga are as follows: 
Contact Name: Keegan Piercewww.laliga.comEmail: kpierce@laliga.esPlease join us in welcoming LaLiga to the Spanish Chamber!
Address: One Pancras Square, 8th Floor, London N1C 4AG, United Kingdom Tel: +44 7413 163444 Website: