We are delighted to announce that José Pizarro has recently become a Patron of the Spanish Chamber of Commerce in the United Kingdom!
The restaurant group, by critically acclaimed and award-winning José Pizarro, comprises of 6 beautiful venues, five of which are in London.
Originally from Talaván in Cáceres, Extremadura, José has now lived in London for over 20 years, and is often described as the Godfather of Spanish cooking in the UK.
In 2011, José opened his first solo venture, José Tapas Bar on Bermondsey Street, a small and cosy venue inspired by the bustling tapas bars of Barcelona.
José's next restaurant was Pizarro Restaurant, also on Bermondsey Street. The restaurant went on to earn numerous accolades including World Food Awards Restaurant of the Year, Best Mediterranean Establishment at The Food Awards London, The Rosette Awards for Culinary Excellence, Food and Travel Magazine's Best Newcomer of the Year and Best Restaurant of the Year.
José launched one further opening in the Capital in 2015: José Pizarro at Broadgate Circle in the bustling City of London. José's next venture was José Pizarro The Swan Inn, in Esher, which brings José's family cooking values to Surrey while maintaining a British Pub feel.
In August 2021, José opened two vibrant restaurants at what he describes as "London's most precious and prestigious art space": the Royal Academy of Arts.
This year, José embarks on perhaps his greatest adventure yet: the opening of Iris Zahara – a spectacular guest house in Zahara de Los Atunes, Andalusia. Here, guests will enjoy unique food-and-travel experiences, from private wine and sherry trips to culinary tours and exclusive cookery experiences with José in his own kitchen.
We had the pleasure of interviewing Juan, a member of the José Pizarro team, to find out more about the restaurant group as well as how they hope to benefit from our collaborations.
Click here to watch the full interview: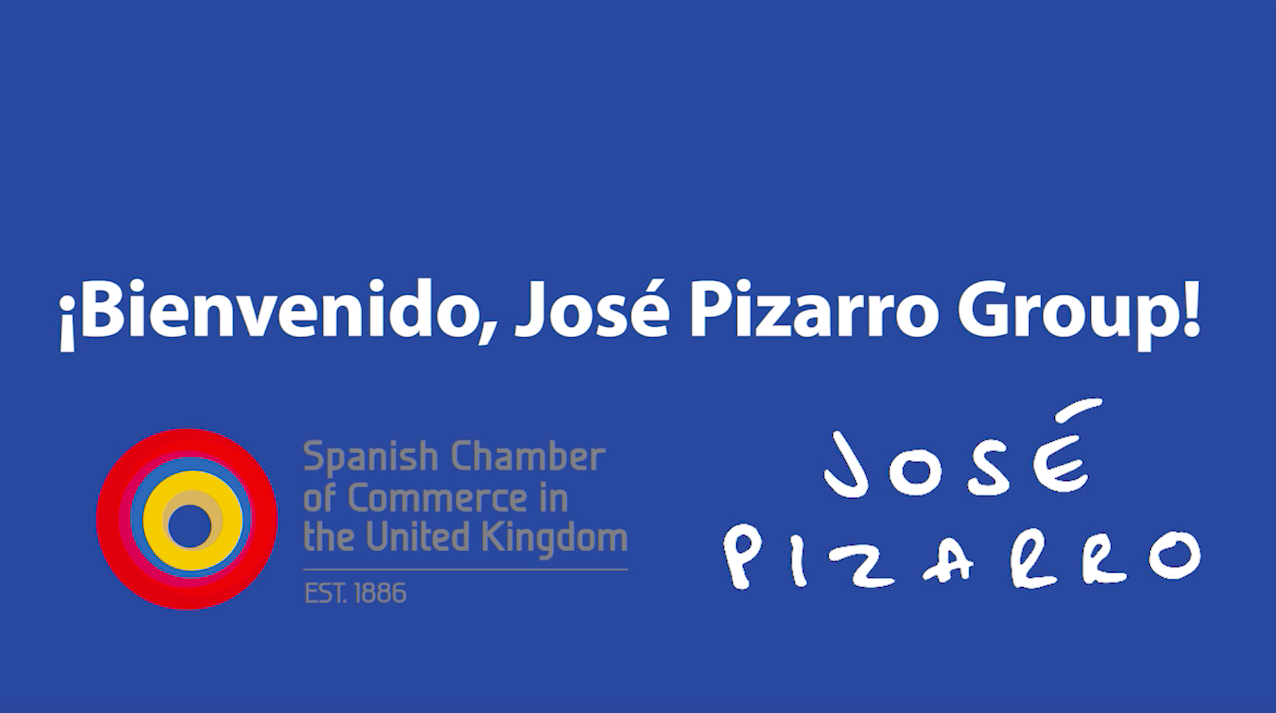 The contact details of José Pizarro are as follows: 
Please join us in welcoming José Pizarro to the Spanish Chamber!