BLOG POST BY OUR MEMBER TECHNORIZON: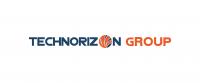 Last Wednesday, the World Health Organization declared the coronavirus a pandemic, a move that will surely boost the number of companies asking employees to work from home. Working from home might be convenient and safer for your employee. However, it is not secure for the business and data they are accessing remotely, especially if its sensitive data, such as private customer information.
Remote workers are at higher risk of being hacked because they are likely to be using less secure computer settings. With that in mind, we have decided to put together a few "cyber hygiene" tips and advices on how to be more secure while working remotely.
• Use a VPN which effectively encrypts data travelling between a remote computer and the work network.
• Multi-factor authentication to grant access to company's data only after successfully presenting two or more pieces of evidence.
• Check for software and security updates on their devices to ensure they are always fully protected
• Being warier of clicking on suspicious links, especially those related to coronavirus, seeing that attackers are banking that fear will better prompt victims to click without thinking.
• Employees are usually the weakest link in cybersecurity. Make sure you do the required training to keep them aware and on track of the cyber-security measures and guidelines in place.
Stay safe everyone!
Would you like to know more about our member Technorizon, click here.