Our first Elevator Pitch event of the year took place bright and early on the morning of Thursday the 7th of February. This time, the event was kindly hosted by Chamber member IE University, at their plush office space on upmarket Kensington High Street. IE Business School is one of the world's top international business schools offering a very wide variety of Bachelors, MBA and Master programmes at their campuses in Segovia and Madrid.
After the guests arrived and introduced themselves to one another over a coffee, they took their seats before Hannah from the Spanish Chamber opened up the event by welcoming all of the participants and providing a recap of the event format, which is as follows:
Participation is limited to one representative per company and a maximum of 16 companies can take part in each edition. In addition, no more than two companies of the same sector can take part in each event.
Each attendee has two minutes to explain the work of their company to the other participants. Following this, there is a chance for each attendee to ask questions to their fellow participants about their companies. They then have the opportunity to network more informally and without the previous time constraints over a late breakfast.
Everyone leaves with a business card of each person who took part.
On this occasion, 9 companies from a variety of sectors joined us, both members and non-members of the Spanish Chamber of Commerce: Ametsa with Arzak Instruction (bar, restaurant and catering services), the Workplace Company (office rental), Castelo Solicitors (legal services),  EventsCase (event organisers), Brindisa (bar, restaurant and catering services), Netquest (advertising and marketing), Your Architect (architecture and interior design), Paella Fella (bar, restaurant and catering services) and Tecment (construction materials).

The session itself took place in a plush boardroom of the Pavilion building, just off the bustling west London high street. The dialogue flowed very well in this event with many questions being asked, discussions which continued after the end of the Q&A session over the delicious, healthy and hearty breakfast that was very kindly provided by the university.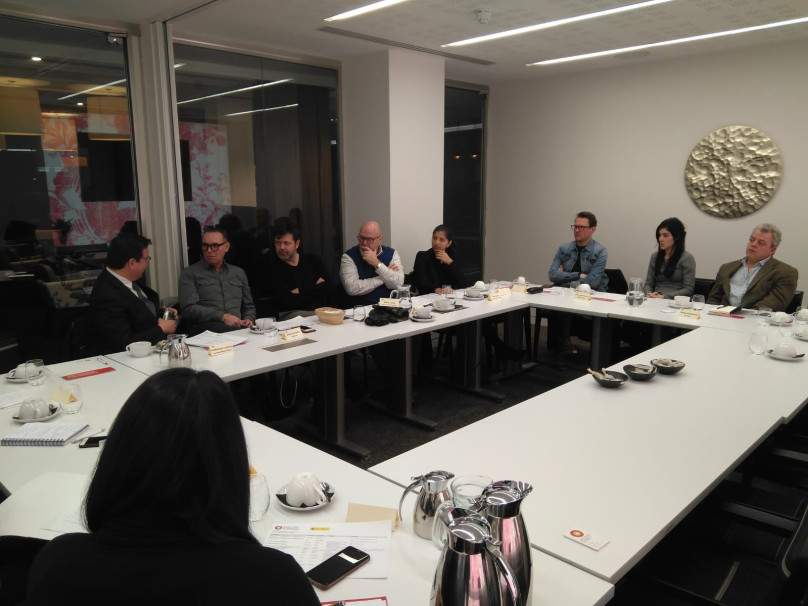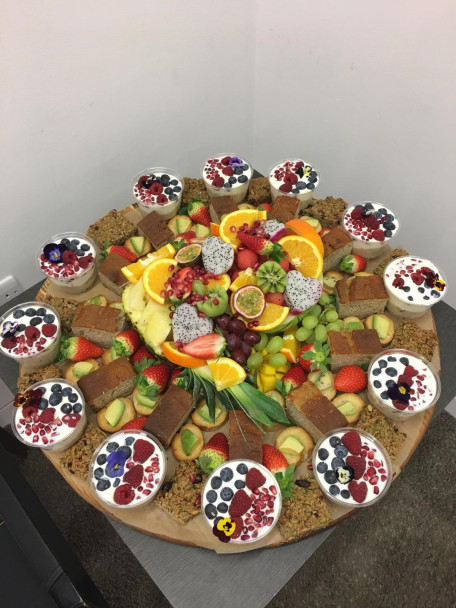 We would like to thank all attendees who took part in this edition of the Elevator Pitch and hope that they found it as useful and enjoyable as we did. We would also like to extend a very big and special thank you to the IE Business School for their invaluable support in hosting the event on this occasion!
If you have not yet participated in an Elevator Pitch event and are interested in doing so, we encourage you to keep an eye on our newsletter (released twice a month) as well as the UPCOMING EVENTS section of our website for information about the next one.