We would like to welcome Bodegas Marqués de Cáceres as a new Patron of the Spanish Chamber.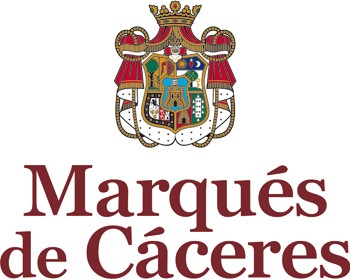 Bodegas Marqués de Cáceres joined the Spanish Chamber of Commerce in the United Kingdom in December 2011 and, since then, has consistently been an active member of the Chamber.  We are delighted to announce that Marqués de Cáceres has now become a Patron.
Founded in 1970 by Enrique Forner, Marqués de Cáceres began exporting in 1975. Today, the bodega ships approximately 50% of its production to more than 120 countries. It forms part of the Leading Brands of Spain Forum and prides itself on supplying one of the best-known Rioja wines in Spain.
The Forner family has been devoted to the wine trade for four generations.  Their business strategy is very clear:  a search for quality, caring for the vineyards to select grapes from the best plots, ongoing investment at all levels of production and a coherent commercial policy.  Their mission continues to this day under the management of Cristina Forner, company President since 2007, who pursues the family's passion for high quality wines.
Marqués de Cáceres spares no efforts to achieve maximum quality, combining the best of tradition with a touch of innovation to highlight the finesse and elegance of its wines.
Having gone from strength to strength over the years, the bodega has become one of Rioja's driving forces both in Spain and abroad, with a full range of first-class red, white and rosé wines that are exported world-wide.
Marqués de Cáceres also offer tours of their impressive winery in Cenicero, La Rioja – you can find out more about this by visiting their website.
Should you wish to know more about our new patron, please visit their website by clicking here.