The Spanish Chamber of Commerce in the UK is delighted to invite you to join us for the first edition of Women who Inspire, a new event series which aims to cast the spotlight on professionals from different sectors, to delve into their career backgrounds and the difficulties and opportunities that they have encountered along the way; from a gender perspective.
The Spanish Chamber has a strong commitment to Equity, Diversity and Inclusion, which is reflected in our strategy and in our way of working in part through initiatives such as this, promoting the collaboration with a wide variety of companies and their workforces from diverse sectors and cultures.
Women to Inspire will aim to inspire us all. It will intend to discuss some of the experiences and journeys that are likely to be common among us but might not always be visible at a surface level. This first event will focus on the world of journalism, for which we will be joined by a fantastic and prominent group of female journalists.
Following the panel discussion you will have the opportunity to network over drinks and canapes with Members of the Spanish Chamber as well as representatives from different Spanish and British media groups based in the UK.
Time: Wednesday 20th April, 18:15 (for an 18:30 prompt start) – 20:30
Location: Embassy of Spain, 39 Chesham Place, London SW1X 8SB
Dress code: Business attire
REGISTER HERE
The speakers for the panel discussion will be: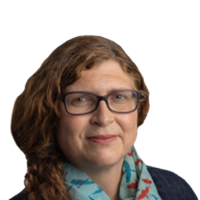 Isabel Berwick, Work and Careers Editor at the Financial Times
Isabel oversees a department that covers management, leadership, working life, graduate careers – and the huge issue of the future of work. She has a particular interest in workplace diversity and inclusion and is an editorial co-lead on the 50/50 Project, which works towards equal numbers of men and women being quoted in the FT. She joined the personal finance team at the FT in 1999 from the Independent on Sunday, where she was personal finance editor and then business editor. She held several senior editing roles on FT Weekend and the Opinion desk before taking up her current post in 2018.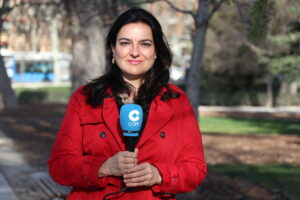 Paloma García Ovejero, UK Correspondent for COPE
Paloma is a Spanish journalist. She began her career as a news editor and broadcast journalist for Cadena COPE and Radio Nacional de España. In 2012 she was sent to work as a correspondent in Italy and the Vatican City, replacing Paloma Gómez Borrero. In 2016 she became the first woman to serve as Spokesperson and Deputy Director of the Holy See Press Office. In May 2019 she became a news correspondent for Spanish news outlet COPE (COPE radio and TRECE television) in the United Kingdom.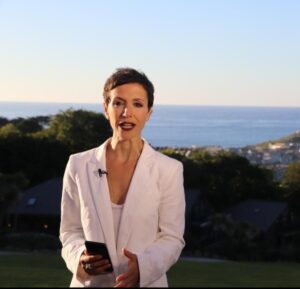 Eva Millán, UK Correspondent for Antena 3 Noticias 
Eva Millán has been a foreign correspondent for over 14 years. Based in London since 2008, she has covered some of the most significant events in the United Kingdom, such as general elections, the Brexit and Scottish referenda, or the London Olympic Games. She has also extensive experience reporting abroad, covering major breaking news events, as well as international forums, such as the G7, G20 and NATO summits. She currently works as a UK correspondent for Antena 3 Noticias, the most watched news programme in Spain, and also writes for 'El País' and other outlets, having previously worked for 'El Economista', one of the main financial newspapers in Spanish language, and Europa Press, Spain's leading private news agency.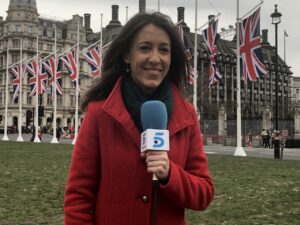 Ainhoa Paredes, UK Correspondent for TELE5
Ainhoa is the UK correspondent for Telecinco (MEDIASET ESPAÑA). She has a BA in Journalism from the University of Navarra (Spain) and an MA in International Relations and Diplomacy from the School of Oriental and African Studies (SOAS, University of London) having received a scholarship via La Caixa Foundation and the British Council.  Over the last 18 years as a correspondent for Telecinco and other media outlets in Spain and Latin America, Ainhoa has worked closely and in depth on the most important, compelling news stories in the UK. Amongst many: general elections (Tony Blair, David Cameron, Theresa May and Boris Johnson), terrorist attacks in London and Manchester, the Scottish referendum, the Royal Family, Brexit, the COVID pandemic and Party Gate.
This event is kindly sponsored by: