As teams take stock of the last 12 months of remote collaboration, research shows that task and work coordination has been for the most part solved efficiently, but social connection, support and belonging have largely decreased. What can you do to improve team engagement, motivation and wellbeing during the next few months and in a future of hybrid work?
Join us for a practical discussion which we'll be holding alongside Monica Hernanz, leadership team coach and Chair of the Human Capital Forum at the Spanish Chamber. Monica will cover the following topics:
A psychological explanation of what is happening to teams.
Ways to increase engagement during team workload coordination.
How to increase social connection and a sense of belonging.
Rituals to build collective resilience.
After the discussion, you will have the opportunity to share your ideas and ask any questions that you might have to Monica.
Date: Wednesday 12th May, 11:00-12:00 BST / 12:00 – 13:00 CEST
Register Here
About the speaker: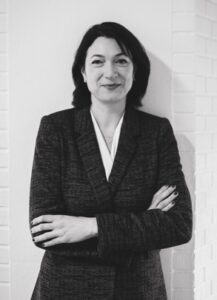 Monica Hernanz is a leadership and team coach, certified by Columbia University in New York, the Academy of Executive Coaching in the UK and the method "Immunity to Change" from Harvard professors Robert Kegan and Lisa Lahey. Monica specialises in the psychology of change, emotional intelligence and positive leadership, combining them to develop collaborative and innovative organizational cultures. She has 27 years of international business experience, the last 12 working as a coach for senior executives and leadership teams. She is Adjunct Professor at IE Business School in the IMBA and EMBA programmes. As a coach, she is an affiliate of the Executive Coaching Unit at IESE Business School, supporting the participants of the Executive Education programmes and the faculty of the Leadership Coaching Program. She is also the creator and lead tutor of the course "The Art of Being a Team" at EDEM Business School, combining in-classroom teaching with basketball-based team experiential learning.
Monica graduated in Psychology from the University of Cambridge, has an MBA from London Business School and a first degree in International Business Administration (E-4) from Universidad Pontificia de Comillas ICADE. Before changing careers into the world of psychology and executive development in 2003, Monica was a Senior Manager at KPMG Consulting UK and formerly a banker at Barclays Bank in the UK and Portugal.