We are excited to be collaborating with Telefónica, Patron member of the Chamber, for this technical webinar on the topic of the use of AI in Business, with a special focus on SMEs. 
The session will cover the following:
Artificial Intelligence in SMEs
The reality of Big Data
Introduction, sectors, applicability axes, analytical models
Use cases in different industries
Telco, Banking, Insurance, Industry

 

What does an SME need to develop AI?
SME success stories
New Artificial Intelligence Trends
Trends in Technology, Data Management, Analytics and New Business Models
During the session there will be time for you to ask any questions that you might have to the speaker of the session, Marta Escribà Carbonell.
When: 8th March, 10:00-11:00 UK time / 11:00/12:00 Mainland Spain time
REGISTER HERE
About the speaker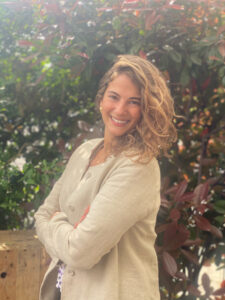 Marta is part of the Business Development team in the IoT & Big Data area of Telefónica Tech, the unit specialised in digital transformation within Telefónica. She started her career in Data within Synergic Partners, a leading Big Data specialist consultancy, where she helped companies in the discovery and definition of strategic and analytical use cases, allowing them to tackle their main challenges and trends. Marta knows truly what drives companies to enhance their business data strategic value and how to piece it together with the range of products and services that the Telco industry has to offer.