As a member of the Spanish Chamber of Commerce in the United Kingdom, join us for a Council of Foreign Chambers of Commerce in the UK webinar with
Shahm Barhom, Group Product Certification Director, and
Pietro Foschi, Group Executive Director Assurance Services
BSI is the business standards company that enables organisations to turn standards of best practice into habits of excellence, "inspiring for trust for a more resilient world". During the event, Shahm Barhom and Pietro Foschi will be commenting on:
The importance of international standards in business & trade
BSI's contribution in tackling today's global issues such as Covid-19, Brexit, and climate change
The new UKCA and UKNI marks to access UK market and the Northern Ireland mark
The conversation with Shahm Barhom and Pietro Foschi will be followed by a Q&A session.
Date:  Wednesday 21st April, 14:00-15:00 GMT / 15:00 – 16:00 CET
Booking information:
ICCIUK member price: Free
CFCC member price: Free
To RSVP, please contact Hannah Sanders: Hannah.sanders@spanishchamber.co.uk (Upon registration, you will be sent information on how to connect to the webinar)
About the speakers:
Shahm Barhom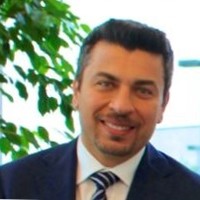 Shahm joined BSI in 2009; since then, Shahm has held many positions in BSI. Currently he is the Group Product Certification Director and member of BSI Assurance Executive. He has global responsibility in leading the global Product Certification teams to achieve BSI's Strategic Commercial and Operational objectives. Before that, Shahm was one of the founders of a consultancy organization based in the UAE and worked for the European Business Centre focusing on industry pioneers by providing business solutions. Shahm received a degree in Economic Science and Business Administration, having work experience of more than 20 years in leading Sales & Operations in the field of Consultancy Services, HR Development, Management Systems and Product Certification.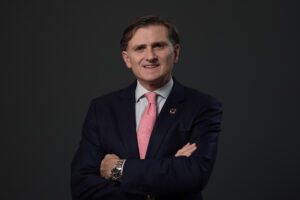 Pietro Foschi
Since 2014 Pietro FOSCHI has been Group Executive Director Assurance Services at BSI. Member of BSI Executive Committee, he has global responsibility for BSI certification, testing and training global businesses.          During his 30-year career, Pietro held several top management and board of directors'  positions. Prior to joining BSI, he worked for Bureau Veritas for several years, first as the group's Director of strategy, and then in various leadership positions at the global level. Previously, he was engaged in strategic consulting and was a partner in the Paris office of Mercer Management Consulting (now Oliver Wyman). He started his career as a project engineer at Brown & Root Vickers (Halliburton Group) in the UK. He received a degree in mechanical engineering in Italy and an MBA from the University of Bocconi (Milan) and ISA (Institut Supérieur des Affaires, HEC Group-Paris). He regularly speaks at conferences and publishes articles on organisational resilience, resilient leadership, sustainable development, and innovation.

BSI Group
BSI (British Standards Institution) is the business standards company that enables organisations to turn standards of best practice into habits of excellence, "inspiring trust for a more resilient world". For over a century BSI has driven best practices in organisations around the world. With over 5,000 employees working with 80,000 clients across 195 countries, it is a truly global business with skills and experience across all sectors among which automotive, aerospace, built environment, food & retail, healthcare. Through its expertise in Standards & Knowledge Solutions, Assurance Services, Regulatory Services and Consulting Services, BSI helps clients to improve their performance, grow sustainably, manage risks and ultimately become more resilient.