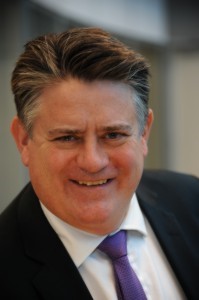 This event has been postponed due to Lord Greenhalgh's parliamentary business commitments. Information about the revised date will follow shortly.
You are warmly invited to attend the next edition of the forum which on this occasion will take place virtually and for which we are delighted to be joined by Lord Stephen Greenhalgh as our guest speaker.
Lord Greenhalgh was appointed a Minister of State jointly at the Ministry of Housing, Communities and Local Government and the Home Office in March 2020, while having previously served as Second Deputy Mayor for Policing and Crime in London from 2012 until 2016 and elected to the Hammersmith and Fulham London Borough Council in 1996.
To begin the session, our guest speaker will be giving a presentation which will cover the following topics:
– Innovation in areas such as modern of methods of construction.
– Government planning and the housing agenda.
– Fire and Building Safety reforms.
– The post-coronavirus world: what the current working-from-home trends could mean for the real estate sector.
–  London-specific challenges.
Following the presentation, a debate will ensue between participants, in which you will have the opportunity to share your views and experiences.
To find out more about Lord Greenhalgh, please click here.
Date: Tuesday 29th September
Time: 9am – 10am (UK time) | 10am – 11am (CEST)