The Spanish Chamber of Commerce in the UK's Women Who Inspire event series is back! 
The Spanish Chamber has a strong commitment to Equity, Diversity and Inclusion, and it is with this in mind that it is included in its Strategic Plan as one of its core objectives.
This commitment is translated into a series of initiatives, including this event series which aims to cast a spotlight on professionals from different sectors, to delve into their career backgrounds and the difficulties and opportunities that they have encountered along the way from a gender perspective. Women Who Inspire aims to inspire us all. It will intend to discuss some of the experiences and journeys that are likely to be common among us, but might not always be visible at a surface level.
The second edition of this event series will delve into the construction sector, for which we will be joined by a fantastic and prominent group of female executives from the construction industry.
Following a panel discussion, attendees will have the opportunity to network over drinks and canapés with members of the Spanish Chamber as well as representatives from the construction industry in the UK.
This event is open to members and non-members alike, both women and men.
Date & Time: Tuesday 16th May, 18:30 – 20:30
Location: Embassy of Spain in the UK | 24 Belgrave Square | London SW1X 8QA
Dress code: Business attire
REGISTER HERE
Emma Head   – HS2 Ltd –  Technical Services Delivery Director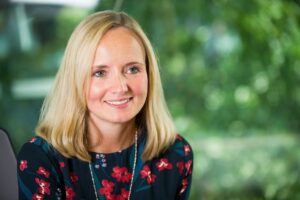 Emma Head joined High Speed Two Ltd (HS2 Ltd) in August 2015, as a member of the Executive Committee with accountability for Safety and Assurance. Assuming the role of Technical Services Delivery Director in August 2021, Emma now oversees Health, Safety, Security, Quality and Assurance, Environment and Town Planning, and the Engineering, Technical and Innovation functions – acting as the overarching technical authority for HS2 Ltd, setting standards and assuring delivery. Emma enables the delivery of the HS2 railway, assuring technical requirements are met and maintaining an integrated view of the final railway in operation, while meeting safety and legal standards, and cost, time and quality constraints. She has worked in the UK railway industry since 1999 and was previously Director of Safety Strategy at Network Rail.
 Nuria Vázquez – Mace – Operations Director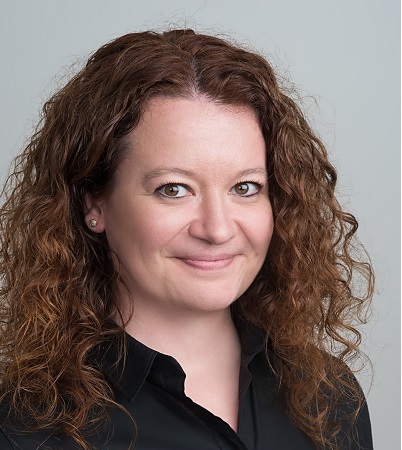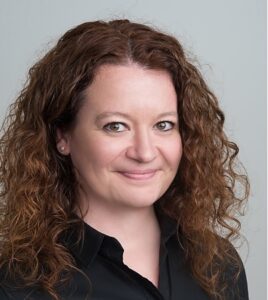 Nuria Vazquez, Operations Director for Mace, is a procurement professional with 24 years' experience as procurement leader of major and iconic construction programmes both in Spain and in the UK, with a vast record in supply chain management. She was educated at the Universidad Politecnica de Madrid with a BSc in Architectural Technology. Her knowledge base comes from working on projects across a variety of industry sectors, including infrastructure, transportation, residential and commercial. Influential, reliable and enthusiastic, she nurtures talent development and manages diverse teams to successful delivery.
Maria Fisentzou – FTI Consulting Managing Director – Construction Solutions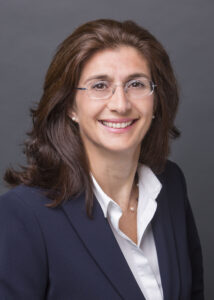 Maria Fisentzou is a Chartered Civil Engineer, testified Delay Expert and CEDR accredited mediator, with over 30 years' experience. Maria started her career working for engineering firms as a structural designer and project manager. Later in her career she joined the contracting sector where she spent 15 years in construction management. She is currently involved in the dispute resolution world. She has acted as party-appointed delay expert on several construction and engineering projects in different parts of the world. She has been appointed to provide advice and independent expert opinion to clients on a variety of planning/programming, forensic scheduling, and contractual issues. She also prepares delay and disruption analysis for claims for extension of time, loss and expense, and acceleration measures. Maria has given oral expert evidence in international arbitration, domestic adjudication, and mediation proceedings. Her work is applied not only to formal dispute resolution proceedings but also to risk assessments and negotiated settlements.
Selena Strudwick  – Ferrovial Construction  – UK Legal Director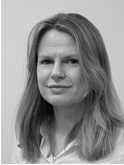 Selena Strudwick qualified as a lawyer 13 years ago. For 10 years she worked at law firms in the City of London, advising clients in the infrastructure and major projects sector. Whilst in private practice she advised on high-profile public and private partnerships both in the UK and internationally, with a particular focus on transport projects. She moved to an in-house role in 2018, and since then worked directly with the project teams delivering three of London's flagship infrastructure projects – Thames Tideway, Northern Line Extension and Silvertown Tunnel. At the start of 2022 she became the Legal Director of Ferrovial Construction UK & Ireland.
 This event is kindly sponsored by: