On the 1st July 2021, the EU will introduce extensive reforms to the VAT obligations for B2C e-commerce sellers and marketplaces. Is your company ready for the changes?
Join us for this informative webinar during which Andy Spencer, Director of Consulting Services at Sovos will provide a breakdown of the modernisation of VAT for cross-border e-commerce. Sovos is a provider of tax compliance & regulatory reporting software and a Benefactor member of the Spanish Chamber.
During his presentation, Andy will address the following topics:
Whether One Stop Shop (OSS) will benefit your business by gaining an in-depth understanding of the scheme
How OSS' aim to simplify VAT administration and reduce fraud will change your EU VAT obligations
How your supply of goods could be affected by OSS
How Union OSS, the system for intra-EU trade, works and its impact
How to prepare your business for OSS by 1 July 2021
After the session you will have the opportunity to ask any questions you may have to Andy.
Date: Thursday 20th May, 14:00 – 15:00 BST/ 15:00 – 16:00 CEST
REGISTER HERE
About the speaker: Andy Spencer | Director of Consulting Services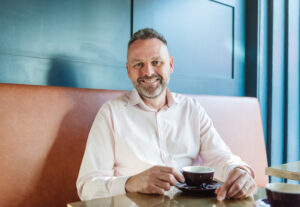 Andy joined Sovos in 2009 and delivers major international VAT projects for blue-chip clients, bringing expertise in both structural compliance and commercial efficiency. Andy specialises in providing clients with bespoke VAT reviews that help them develop into new territories with the appropriate controls in place to manage VAT effectively.