The Brexit transition period having ended on the 31st December 2020 marked the anticipation of the UK's full departure from the EU becoming a reality. In response to this, to support the implications that this will have for our member companies, the Spanish Chamber of Commerce in the UK is organising a series of technical webinars covering what this means for different sectors and the key considerations for doing business with the UK post-Brexit. These will all be held in collaboration with different departments of the British Government.
The second of these will be on the topic of the new UK migration rules post-Brexit and we shall be joined by senior guest speakers from the Home Office. This Government department is responsible for immigration, security and law and order.
The guest speaker will be addressing the following topics:
–        An overview of the new points-based immigration system
–        The visa application process
–        Visiting the UK
–        EU citizens who were living in the UK prior to the 31st December 2020 and how to prove your immigration status
–        Skilled workers
The discussion will be followed by a Q&A with the keynote speaker and her colleagues Richard Jackson and Ragnar Clifford who are both policy leads on the new immigration system at the Home Office. We therefore invite delegates to join the webinar with pre-prepared questions about how the new regulations for migration between the UK and Spain will affect your business.
Date: Tuesday 9th March, 11:00 – 12:00 GMT / 12:00 – 13:00 CET
Chamber members are entitled to a set amount of complimentary tickets for this webinar which they can share with their external clients or contacts at no extra cost. Patron members can invite up to 10 third party contacts, Benefactors up to 6 and corporate members can invitee up to 3. To take advantage of this offer, please write to hannah.sanders@spanishchamber.co.uk
REGISTER
About the speaker: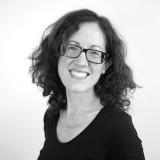 Blanca Grey joined the Home Office in the UK to work as part of the Strategy and Engagement Team. Blanca's responsibilities include engaging and communicating the various aspects of the new immigration system to ensure business readiness.