For the ninth edition of the Brexit & Beyond technical webinar series which aims to break down what Brexit means for different sectors and the key considerations for doing business with the UK post-Brexit, we will be joined by guest speakers from the Department for Business, Energy and Industrial Strategy (BEIS).
This session will seek to explain the technicalities of designated product standards (a repatriated function previously undertaken by the EU) and product safety. The speakers will also discuss the UKCA requirements for placing goods on the GB market and placing goods on the NI market. Wider technical regulations and other key changes brought about by Brexit will also be addressed.
After the presentation, participants will be encouraged to ask any questions they may have to the speakers.
Date: Wednesday 26th May at 14:00-14:30 BST / 15:00-15:30 CEST
REGISTER HERE
About the speakers: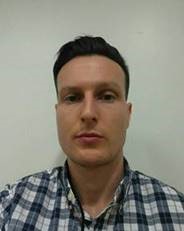 Robert Harper is the Standards Policy Lead in the Office for Product Safety & Standards (OPSS), part of BEIS. The OPSS Standards & Accreditation team advise Ministers on standards policy and manage the relationship with OPSS key stakeholder: the British Standards Institution (BSI). Robert is responsible for developing the system to manage the designation of standards which will confer a presumption of conformity with UK legislation. Prior to working in the Standards & Accreditation team, Robert was Policy Lead for Legal Metrology – Measurement controlled by regulations. This followed six years as a Metrologist, checking the accuracy of mass, length and volume standards for the National Measurement Office.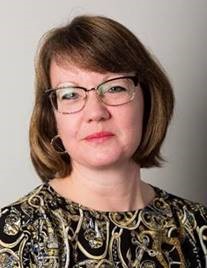 Sue Bide is the Head of Legislation, Powers & Reform for the Office for Product Safety & Standards at BEIS. Sue has been with the Business department for 22 years, predominantly working on legislation across the technology space. She has most recently led the EU Exit and post transition work for the Office for Product Safety & Standards, delivering the legislation needed to ensure we have a product safety and legal metrology framework now the UK has left the EU. Sue and her team are now looking at the legislative needs of OPSS for the future, including looking at opportunities that arise from EU Exit, and ideas coming out of the Call for Evidence from the Product Safety Review Team. Prior to joining the Civil Service, Sue spent 10 years in the private sector working in retail and banking.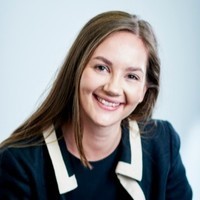 Charlotte Dickin is a Senior Policy Adviser (Goods Regulation), in the area of Trade and Investment Negotiations at BEIS. Charlotte has worked in the Trade and Investment Negotiations team in BEIS for two years, predominantly working on EU negotiations and domestic delivery. She is now leading the business readiness team to help businesses understand the UKCA requirements at the end of the year. Prior to joining BEIS, Charlotte worked for the Home Office after working in a healthcare policy and communications consultancy.