Held in collaboration with the Consulate General of Spain in Edinburgh, join us for our next "Connecting to Spain" session for which we will be hosting a virtual dialogue on the topic of environmental sustainability issues for energy companies. Joining us to discuss the topic will be José Luis Muñoz, CEO of Repsol Sinopec Resources UK and Hazel Gulliver, Director of Engagement at ScottishPower; part of the Iberdrola Group.
The speakers will be addressing the following topics:
The UK Net Zero target for 2050 and how to reach it.
The North Sea Transition Deal and what this means for the oil and gas sector.
Opportunities and challenges encountered when working towards environmental sustainability.
Following the dialogue, you will have the opportunity to ask any questions that you might have to the speakers.
Date: Wednesday 19th May, 11:00-12:00 BST / 12:00- 13:00 CEST
Register Here
About the speakers: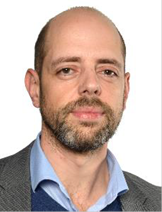 José Luis Muñoz assumed the position of CEO, Repsol Sinopec Resources UK in April 2020. He originally joined Repsol in 2005 and has most recently served as Managing Director of Repsol's UK business unit and ExCom member of Repsol Sinopec (2017-20). Prior to this he had responsibility for Corporate Development and M&A (2010-2015). In this position he was instrumental in the acquisition of the global operations of the former Talisman Energy business; subsequently, as Integration and Transformation Manager (2015-17). He also delivered a wide range of successful M&A projects in both upstream and downstream sectors across Repsol's portfolio, ranging from Europe to both North and South America. In November 2020 he was appointed a Member of the Board of Oil & Gas UK. José Luis holds academic qualifications from the Universities of Leon (Bachelor of Business Administration) and Limerick (Bachelor of Marketing); from IESE-ISE (Masters, Oil and Gas); from Instituto de Empresa (Management Fundamentals); and most recently from IEB in Madrid (Masters, Corporate Finance and Investment Banking).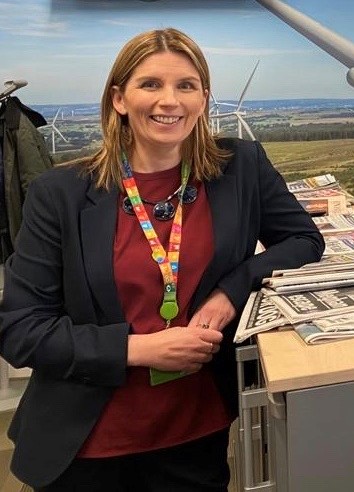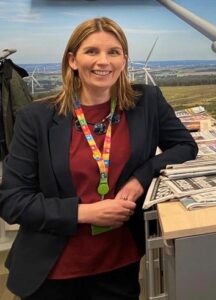 Hazel Gulliver is Director of Engagement with ScottishPower, part of the Iberdrola Group. Her role sees her liaising with a variety of stakeholders on all issues of interest to the company, with a particular focus on how we can achieve a green recovery from the Covid crisis, and on ScottishPower's role as a Principal Partner for COP26; taking place in its home city of Glasgow later this year.
Hazel graduated in Law, with Honours in European Law from the University of Glasgow. During her career, she has spent 10 years working in Brussels, first in the European Commission then as a consultant, then after a few years back in the UK, she returned to spend a few years in Iberdrola's Brussels office. Before joining ScottishPower, Hazel spent a number of years working for the Scotch Whisky industry, and then with the energy regulator Ofgem.