The Spanish Chamber of Commerce in UK alongside our member Scornik Gerstein LLP are presenting a webinar for Spanish companies considering or with current operations in the UK through a commercial agent. Join us to find out everything you need to know about this topic, including how to protect yourself contractually against potential claims by the Agent to its Principal.
The topics covered will include:
The impact of Brexit on the contractual relationship between the Principal and the Agent.
Advice on drafting a contract between the Principal and the Agent.
Possible remedies and indemnities from the Principal to the Agent.
Following the presentation you will have the opportunity to ask any questions that you might have to the speaker.
This webinar will be held in Spanish.
Date: Thursday 25th November, 16:00- 17:00 UK time / 17:00 – 18:00 Spanish time
REGISTER HERE
About the speaker: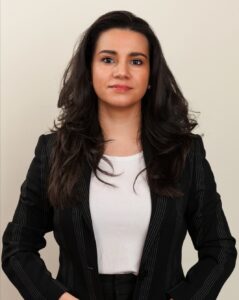 Laura Gallego Herráez obtained a Bachelor of Law degree at University of Salamanca . She completed her studies with a one year course on International Relations at Uludag University (Turkey) and afterward with another year course on comparative law at Universidad Libre in Colombia benefitting from a scholarship provided by the university.
Laura is an experienced lawyer with particular expertise in assisting businesses and has intervened in numerous forums and congresses in Spain and Latin American countries. She currently holds the position of Associate Spanish Lawyer and business developer at Scornik Gerstein LLP.