Many Spanish companies already have established and successful operations in Scotland and there are a wide range of opportunities in sectors in which Spanish companies excel, such as finance, sustainable tourism, transport and infrastructure, renewable energy and the food & beverage industry. But what are the specificities of the legal and institutional framework in Scotland, and what are the key sectors in which the greatest opportunities for trade and investment are to be expected? What's the forecast for this for the years to come, and how will Scotland remain resilient and as a greatly attractive market for European investment?
On the 2nd July, the Spanish Chamber of Commerce in the UK in partnership with the Spanish Consulate in Edinburgh is delighted to be hosting a panel discussion to discuss these topics and many more. We are thrilled to be joined by Ivan Mckee, the Minister for Trade, Investment and Innovation in the Scottish Government and Dr Liz Cameron OBE, the Director and Chief Executive of the Scottish Chambers of Commerce, who will discuss and analyse these topics and provide their insight on what the investment outlook is for the country and why exactly it continues to be such a prominent market for foreign trade and investment.
Date: Thursday 2nd July, 16:00-17:00 (UK time)
Speakers:
Ivan McKee was elected MSP for Glasgow Provan in May 2016 and was appointed Minister for Trade, Investment and Innovation in the Scottish Government in June 2018. Brought up in Glasgow Mr. McKee obtained a BSc.BEng in Manufacturing Sciences and Engineering from Strathclyde University and an MBA from Newcastle University. After spending 2 years in Bangladesh with Voluntary Service Overseas (VSO) Mr. McKee worked for a number of large and start-up manufacturing companies. In 2005 he started his own international manufacturing consultancy business and from 2009 to 2015 invested in, and led turnarounds of, several manufacturing businesses. His career has included periods living and working in a number of countries including Poland, Croatia, Finland, Norway, Bosnia and Estonia as well as Scotland and England.
Dr Liz Cameron OBE is recognised as one of the most influential forces in Scotland's business community. She is a sought-after business voice and represents the Scottish business community nationally on the UK Government's Strategic Trade Advisory Group, the Home Office National Advisory Committee and the Scottish Government's Enterprise & Skills Strategic Board. On the world stage, Liz has expanded Scotland's profile internationally, successfully establishing the first-ever Scottish Chambers of Commerce Trade Office in China and forging stronger B2B relationships with countries from the East to the West. She was awarded an Honorary Doctorate from the University of the West of Scotland and an OBE in the Queen's New Year's Honours List for services to business, while her other recognitions include Scottish Woman of Influence by Business Insider and Scottish Woman of Inspiration by the Association of Scottish Business Women. She additionally holds the role of Chairwoman of wEvolution, a global charity promoting entrepreneurship and is a member of the Tedx Glasgow Brain Trust.
This will be an interactive session in which participants will be encouraged to participate by asking their questions directly to the panellists.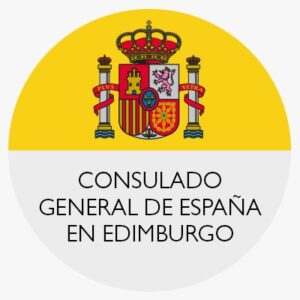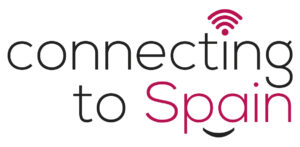 REGISTER HERE
ADD TO CALENDAR