The Spanish Chamber of Commerce in the UK is delighted to invite you to join us for an event which for the first time we are holding in collaboration with prestigious universities which are members of our institution: CUNEF, ESADE and IE University. 
You are invited to an insightful panel discussion with a line-up of fantastic guest speakers who will be discussing the topic of ESG Leadership, including their own experience in influencing sustainability within their companies and their key learnings from better ESG practices. Join us to learn about ESG trends and the current key drivers for its demand, the key risks and opportunities involved in your industry, as well as to learn how to lead a positive change and to drive sustainability in your workplace.
Following the panel discussion you will have the opportunity to network with members of the Spanish Chamber as well as alumni from each of the three participating institutions. 
Date and time: 4th Nov, 18:30 – 20:30
Venue: Meliá White House hotel, Albany St, London NW1 3UP
REGISTER HERE
About the speakers
Jorge Alcover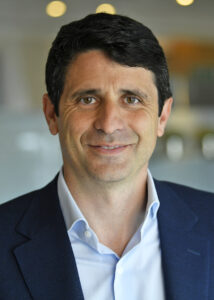 Jorge heads Iberia debt financing and derivatives in the region at Goldman Sachs. Additionally, he leads the Portugal coverage within the Investment Banking Division. Jorge joined Goldman Sachs in 2007 and was named managing director in 2010. Prior to joining the firm, Jorge worked at Merrill Lynch from 1999 to 2007 on the debt capital markets team for Spain and Portugal, based in London. He started his career at Banco Santander in New York in 1998. Throughout his career, Jorge has led numerous transactions in debt financing across investment grade, leveraged finance, loans, structured finance and convertibles for a variety of clients, including corporates, governments, banks and public sector companies. He served as chairman of the ESADE Alumni UK Chapter from 2011 to 2016 and is a member of Wentworth Club in Surrey and Fútbol Club Barcelona. Jorge earned a BA in Economics and an MBA in Finance from ESADE, Barcelona in 1998.
Carlos Gomez-Mugica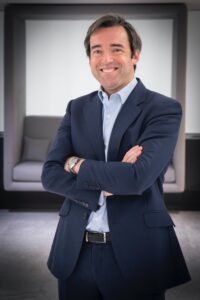 Carlos founded Mago Equity in 2020, an investment company focused on companies with a positive social or environmental impact, with the mission to accelerate the transition to a more sustainable economy. Prior to starting his own business, Carlos joined the Endesa group in 2009 as the Chairman's Chief of Staff. In 2012 he moved to Rome, where he held several executive positions in the Enel holding: Head of CEO Office (2012-2014), Head of Innovation (2015) and Head of Global Procurement transformation, policies and processes areas (2016-2017). From 2017 to 2019 he became the General Manager of Fundacion Endesa. Before joining Endesa, he worked for 8 years in M&A within the Investment Banking industry in world class Banks such as JP Morgan, Santander and Mediobanca, where he reached the position as VP Head of energy practice for Iberia. Carlos holds a degree in Business Administration by CUNEF (2001), an MBA by IESE (2006) and a GMP by Harvard Business School (2015). Lecturer in IESE, he is married with three kids, speaks four languages fluently (Spanish, French, Italian, English) and has participated in courses in Stanford, Columbia or ESADE among others.
Andrew Jacob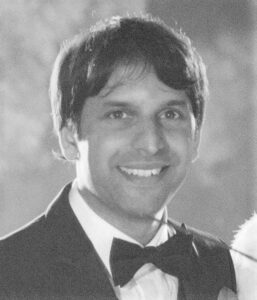 Andrew holds 20 years of commercial and sustainability experience across consulting and industry having resided in Australia, Asia and Europe. Andrew has spent the past 14 years with the world's leading resources company, BHP, which supplies many of the commodities required for a decarbonised world – from nickel for electric vehicles to steelmaking raw materials for the energy transition. Andrew works on the marketing, sales and sustainability of BHP's commodities and has worked closely with the steel, renewables and automotive sectors. Outside of this, Andrew has chaired corporate philanthropy forums, worked alongside NGOs on human rights programs and is partnering with global ESG standards bodies to lift industry's contribution to a more sustainable society. Andrew is an MBA alumnus of IE Business School from 2010.
About the moderator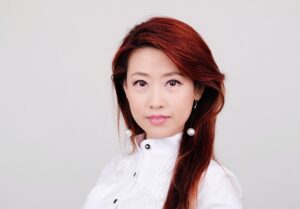 Rongrong Huo is the Executive Director & Head of Investment Institute at Ninety One plc, a global asset management firm dual-listed in London (FTSE250) and Johannesburg.
 Prior to joining the firm, she spent 12 years at HSBC within its investment banking across different countries. She chairs the international workstream at for City of London's Green Finance Initiative and leads overall China engagement. She sits in the Senior Steering Group for the UK Government's Green Finance Initiative. She is also the Chair of the UK's ESG Leadership Forum. In 2021, Ms Huo has been appointed as a Board member/trustee of both the City of London Guildhall School and its Investment Committee.
 Ms. Huo was recognized by Financial News as one of the 100 most Influential Women in Finance for three consecutive years and has also won the Chinese Business Leaders Award for Excellence in Banking. Ms. Huo has been awarded as a Freeman of City of London in recognition of her contribution in Finance and cross border business collaboration. She is a Visiting Fellow at Tsinghua University in Beijing and is currently studying her GMP at Harvard Business School.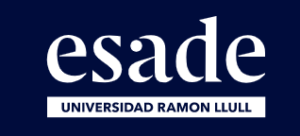 .