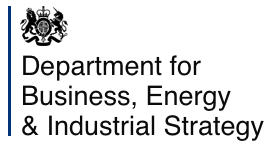 As the impending Brexit deadline of the 31st January 2020 fast approaches, an understanding of the implications that this will have on your company, staff and doing business in the UK is of crucial importance. To provide support with this, the week before this deadline the Spanish Chamber of Commerce in the UK will be collaborating with the Department for Business, Energy and Industrial Strategy (BEIS) of the British government to provide a special briefing.
The panel of notable speakers from different government departments will provide an update on the latest Brexit developments and conditions, while also explaining the vital role of their divisions. There will then be the opportunity for participants to ask any questions that they might have.
Date: Tuesday 21st January 2020
Programme:
8.45 – 8.50: Welcome and introductions: Eduardo Barrachina, Spanish Chamber of Commerce (5 mins)
8.50 – 9.05: Brexit and Business Readiness update (15 mins)
Donna Leong, Director of Business Engagement and Preparedness for EU Exit
Update on Withdrawal Agreement and parliamentary situation
Update on BEIS engagement with business
9.05 – 9.20: Trade and goods update (15 mins)
Alex Vince, HMRC
Update on importing and exporting between UK and EU
9.20 – 9.35: Mobility of services after Brexit (20 mins)
Hannah Riches, Deputy Head MRPQ:
Recognition of Professional Qualifications after Brexit'.
9.35 – 9.55: Q&A (20 mins – wiggle room for presentations to overrun and potential to cut short if delegates prefer to network)
Opportunity for delegates to discuss questions with the panel of speakers
9.55 – 10.30 Networking (30 mins)
Opportunity for delegates to informally network with officials from across Government.
Location: BEIS Conference Centre | 1 Victoria Street | Westminster | London SW1E 5ND
This event is open to both members and non members of the Spanish Chamber of Commerce in the UK.
REGISTER HERE