For the 10th edition of the Brexit & Beyond technical webinar series which aims to break down what Brexit means for different sectors and the key considerations for doing business with the UK post-Brexit, we will once again be joined by guest speakers from the Department for Business, Energy and Industrial Strategy (BEIS).
This session is aimed at small and medium sized enterprises (SMEs) that are active in the British market. Join us to learn more about the following topics:
The SME landscape in the UK
The SME chapter of the UK-EU Trade and Co-operation Agreement (TCA): an explanation, and how the British Government intends to implement it
SMEs, Brexit and international trade – adapting to the new trading environment
An outline of the British Government's support for SMEs during the pandemic and its plans for recovery and growth
After the presentation, participants will be encouraged to ask any questions they may have to the speaker.
Date: Wednesday 9th June at 10:30-11:00 BST / 11:30-12:00 CEST
REGISTER HERE
About the speaker: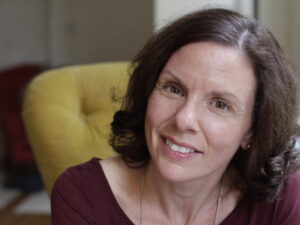 Clare is Head of International SME Policy at the Department for Business, Industry and Industrial Strategy. This includes leading the implementation of the UK-EU TCA's SME chapter, negotiating similar chapters in other trade deals and promoting SMEs in international fora including the OECD and the WTO. Prior to this role she worked on the development of the Government's new economic relationship with the EU at the Department for Exiting the European Union, and supporting business growth at the Department for International Trade. As members the EU, Clare led the negotiation of new consumer enforcement rules and has previously worked on international policy in the academic and non-profit sectors.